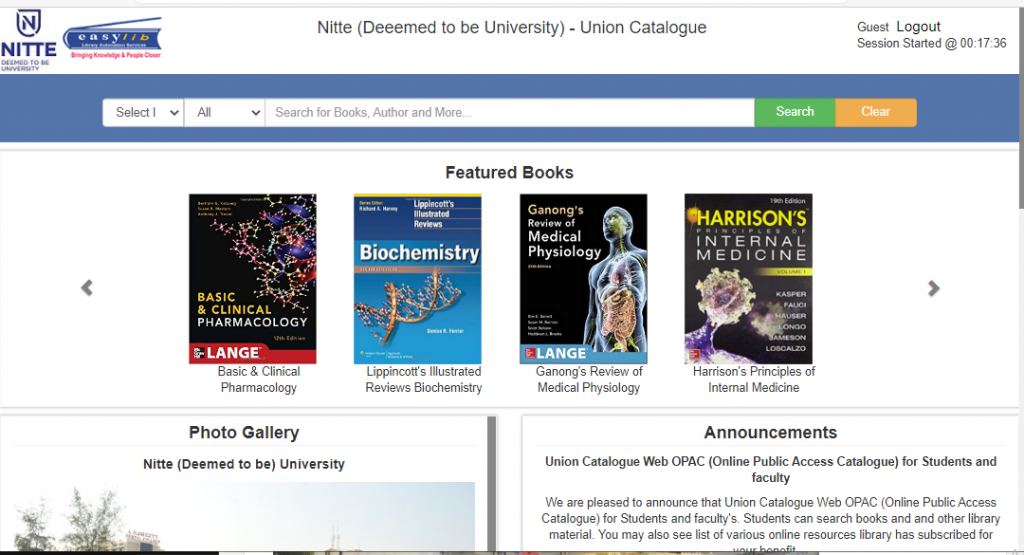 Ten colleges under Nitte University use Easylib. Also have a Union Catalogue built helping them get a unified view of the collections, share resources as well as give the best of the features to students and teaching faculty.
SDM University, Dharwad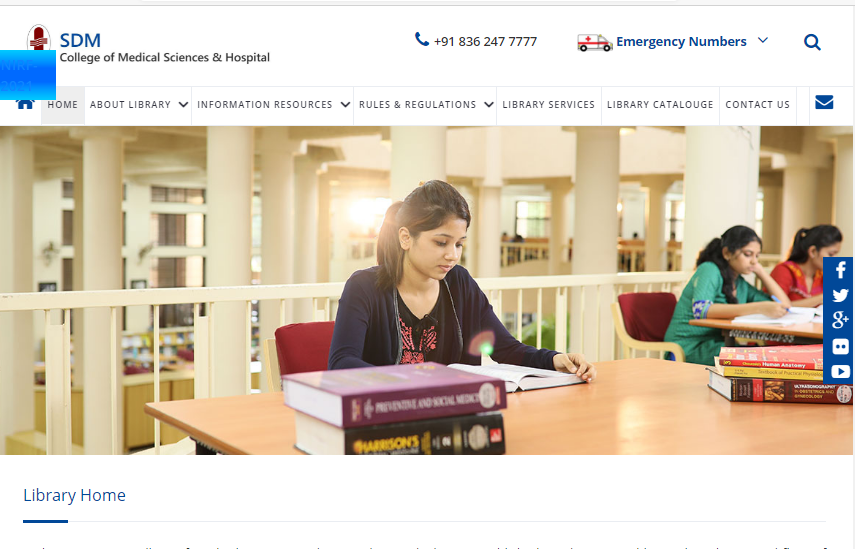 Five colleges under Shri Dharmasthala Manjunatheshwara University Dharwad use Easylib software for their medical and other health science colleges. Easylib client for more than a decade.
KLE University, Belagavi
Over ten colleges in KLE Group Belagavi use Easylib software to manage their library operations and a few of them on the latest version of Easylib software.
College of Fine Arts
Chitrakala Parishat and College of FIne Arts at Bengaluru manage their special library that has unique collection of books, designs, drawings, sculptures on Easylib Library Software.
Al Badar Dental College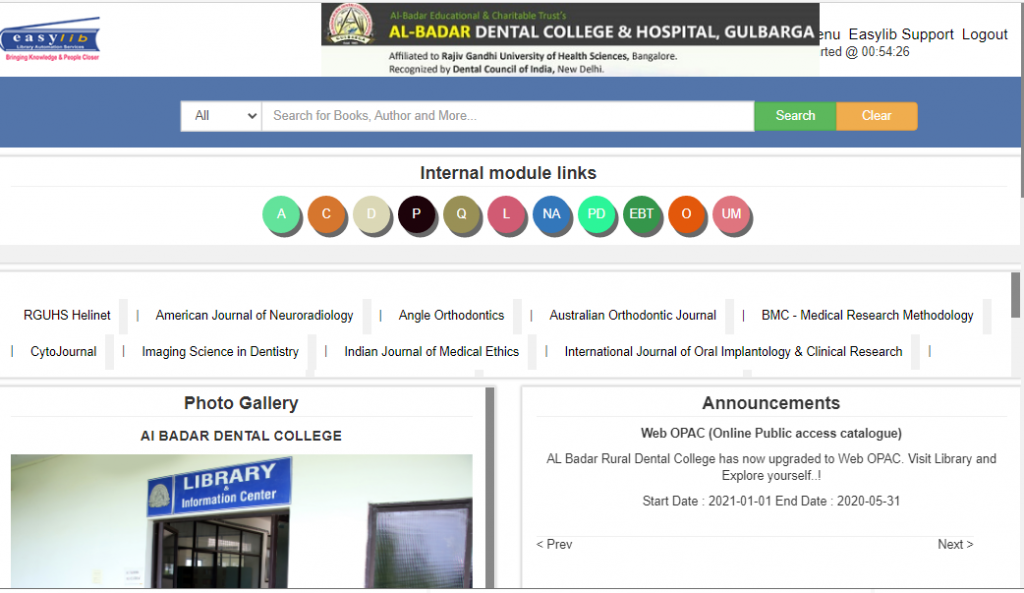 Albadar Dental College, one of the most reputed dental colleges in Northen Karnataka uses Easylib to manage their library operations.
Mount Carmel College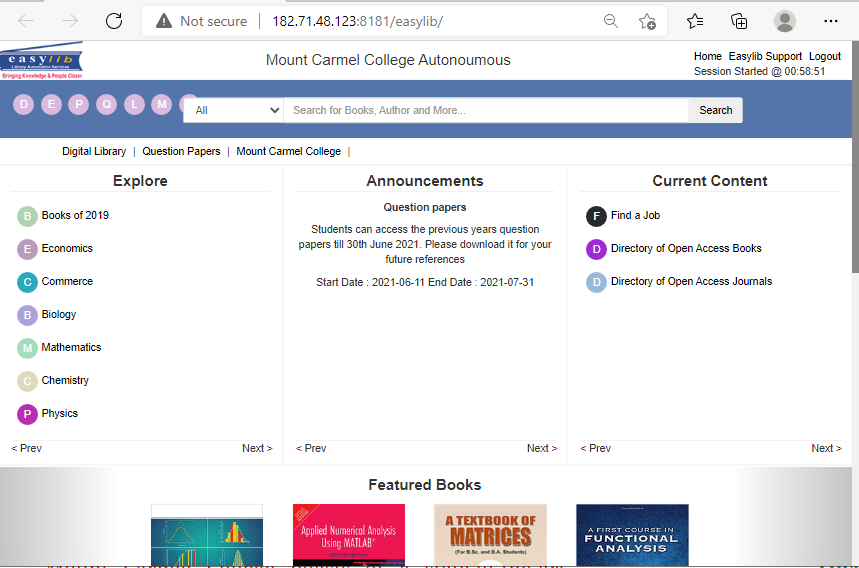 Mount Carmel College at Bengaluru with more than 2,000 issues and returns per day uses Easylib integrated with RFID Technology.
Alvas Group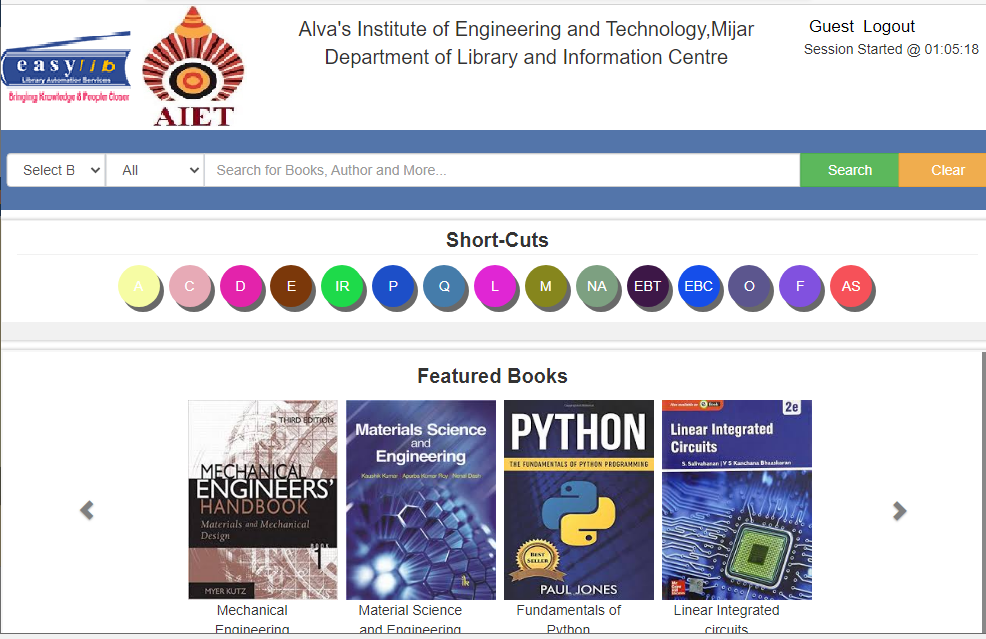 Alvas Engineering, Ayurvedic, Homeopathic and Degree colleges use Easylib latest version. Alvas Engineering College has RFID integrated with Easylib and stands apart in terms of excellent service.
Vidyodaya Law College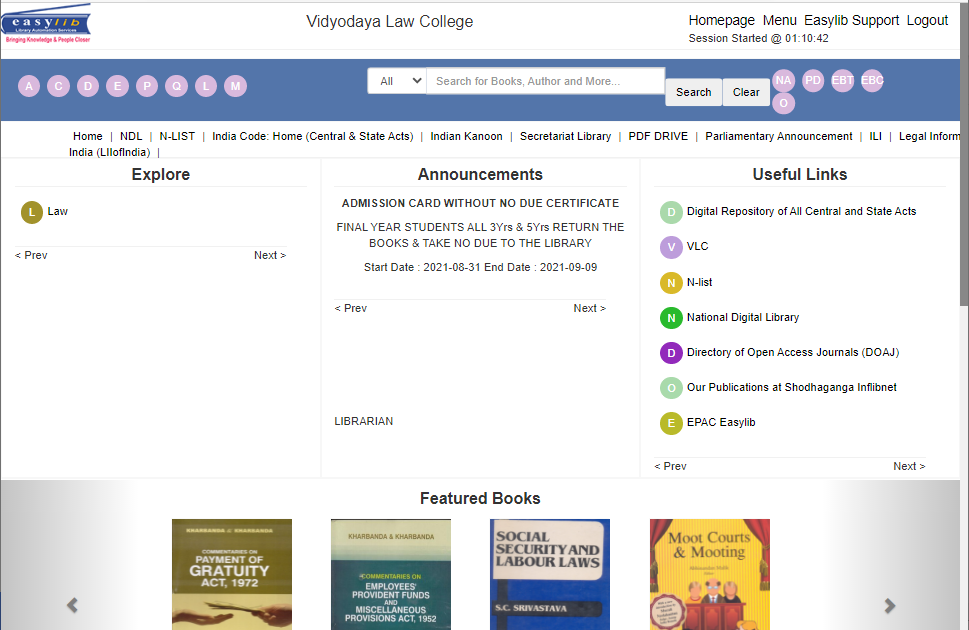 Vidyodaya Law College Library at Tumakuru has taken initiative to catalogue not only books but also thousands of digital material helpful to law students.
Rani Channamma University